Becoming Sugar-Free ~ Chocolate Crunch Low-Carb Granola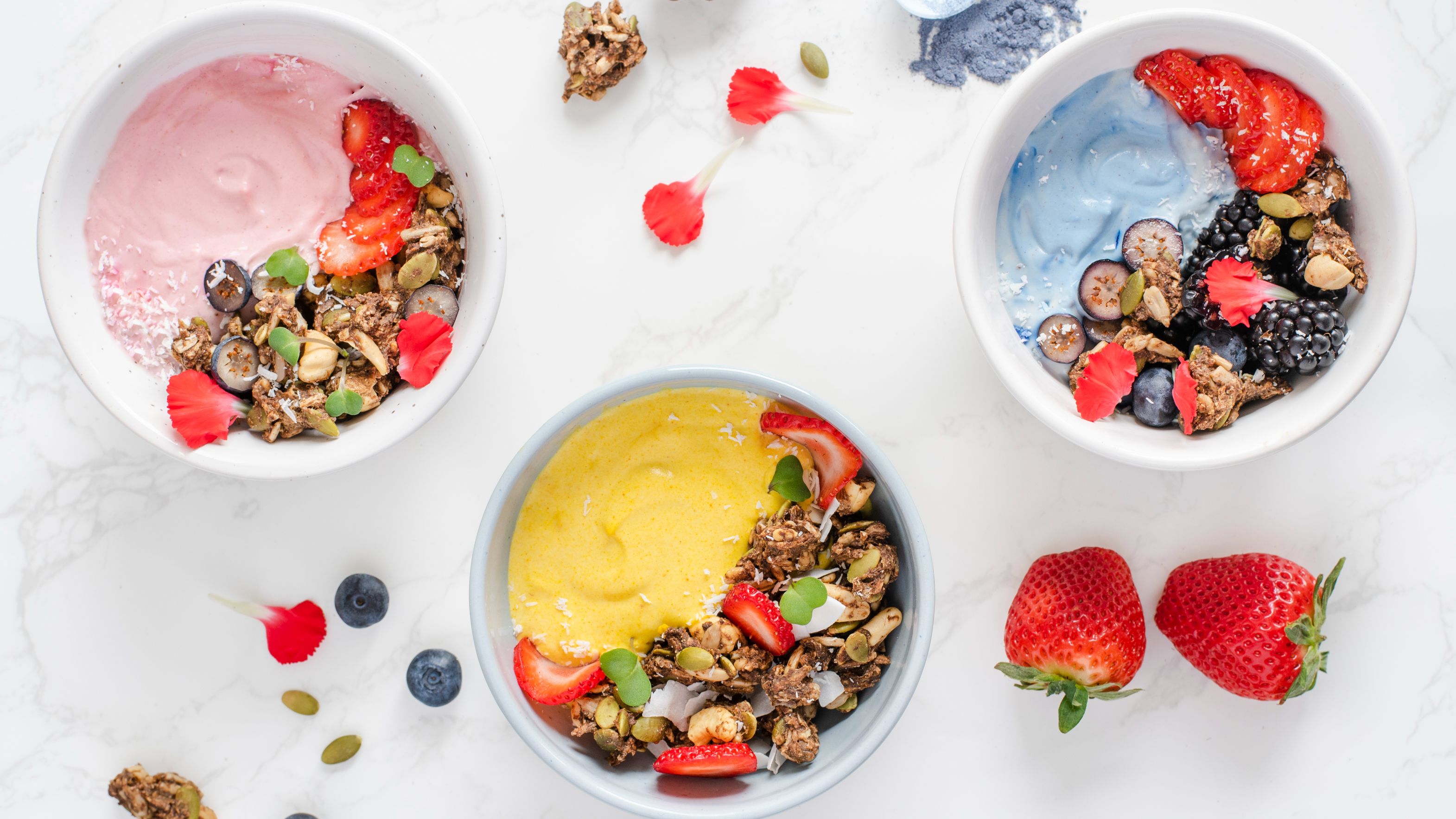 My dad loves granola so much that he would enjoy two servings in a sitting, only to learn that he had eaten 60 grams of carbs (25 grams of refined sugar) that left him tired and craving a lift from caffeine or sugar in the afternoon. When he went sugar-free, one of his biggest requests was a replacement for granola, and I managed to create one that is tasty yet slim on carbohydrates. After losing twenty-five pounds, he once again has the energy to work at his demanding job with a smile, which is awesome considering he just celebrated his seventy-eighth birthday. He is such an inspiration to me and a good example of how going sugar-free can produce big benefits at any age.
Ingredients:
¾ cup ground chia seeds (about ½ cup whole chia seeds)
1 teaspoon chocolate, vanilla flavoured or plain liquid stevia (or 2 teaspoons pure
monk fruit extract)
1½ cups unsweetened coconut beverage
1 cup unsweetened shredded coconut
1½ cups raw sunflower seeds
1 cup raw pumpkin seeds
1 cup raw cashew pieces, chopped hazelnuts or more sunflower or pumpkin seeds
¼ cup cocoa powder
1 teaspoon cinnamon
½ teaspoon ground ginger
½ teaspoon ground cardamom or allspice
¼ to ½ teaspoon ground turmeric
1 tablespoon lúcuma or mesquite powder (optional)
¼ teaspoon unrefined pink salt
½ cup unsweetened cashew butter or other nut or seed butter
Directions:
1. Preheat the oven to 170°F. Line 2 baking sheets with unbleached parchment paper.
2. In a medium bowl, combine the chia seeds, stevia and coconut beverage. Stir well and let sit until a gel forms, about 5 minutes. You can use the chia seed mixture as is or, if you want a smoother texture for easier mixing, transfer it to a blender, blend on high speed until smooth, then transfer the mixture back to the bowl.
3. Meanwhile, in a large bowl, combine the coconut, sunflower seeds, pumpkin seeds, cashews, cocoa powder, cinnamon, ginger, cardamom, turmeric, lucuma (if using) and salt. Mix until well combined.
4. Add the cashew butter mixture to the chia seed mixture, then fold the mixture into the dry ingredients and stir until you reach a cookie dough consistency.
5. Using your fingers, break the mixture into small clumps and spread it evenly over the prepared baking sheets. Leave as much space between the clumps as you can.
6. Bake for 6 hours, then turn off the oven and leave the granola in the oven overnight or until completely dry. Store in an airtight container on the countertop for up to 1 month.
Makes 8 cups.
This recipe can be found in my 4th book, Becoming Sugar-Free on page 176.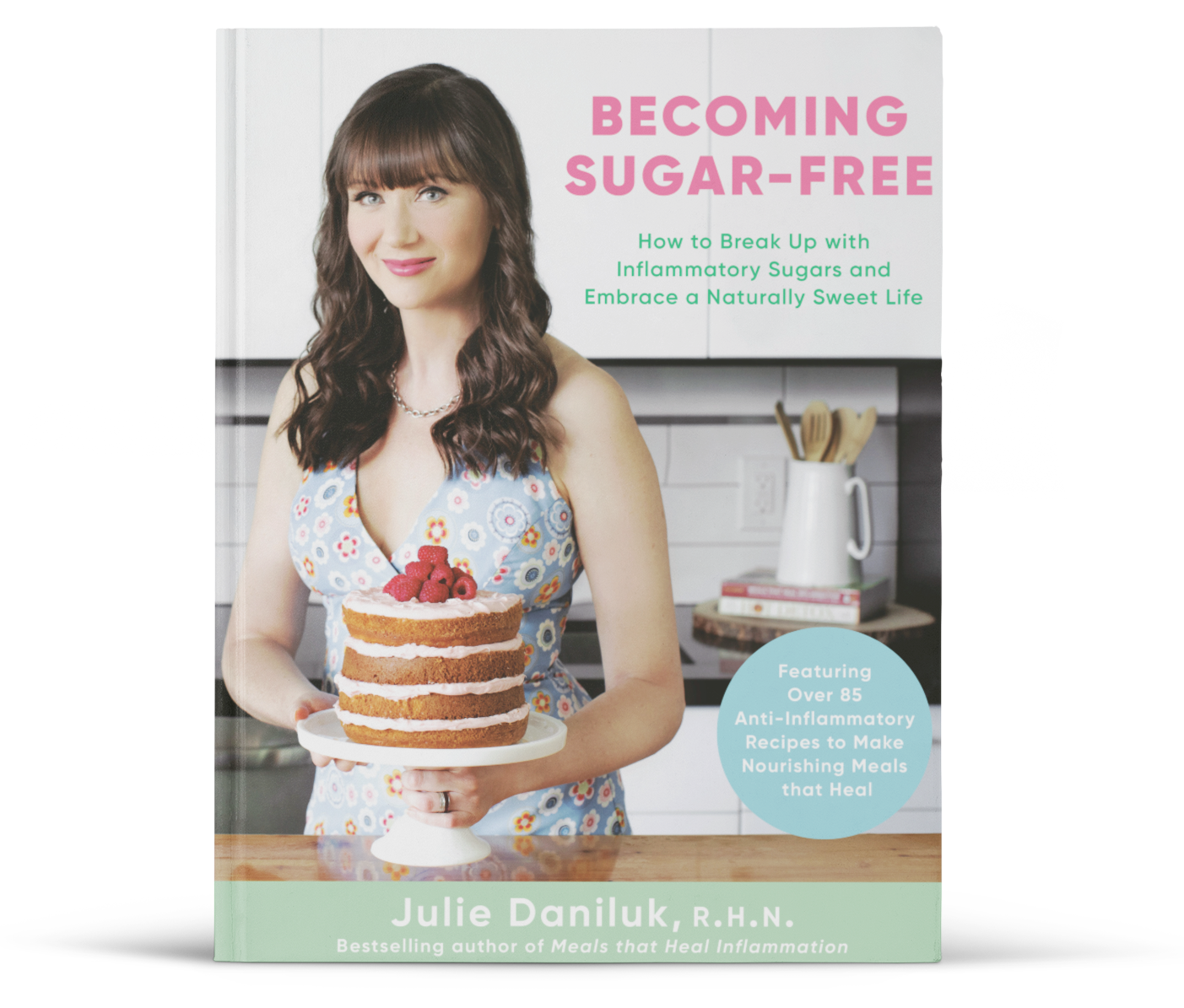 Excerpted with permission from Penguin Canada from the book Becoming Sugar-Free: How to break up with inflammatory sugars and embrace a naturally sweet life by Julie Daniluk. All rights reserved.