Becoming Sugar-Free ~ Chocolate Banana Breakfast Cookies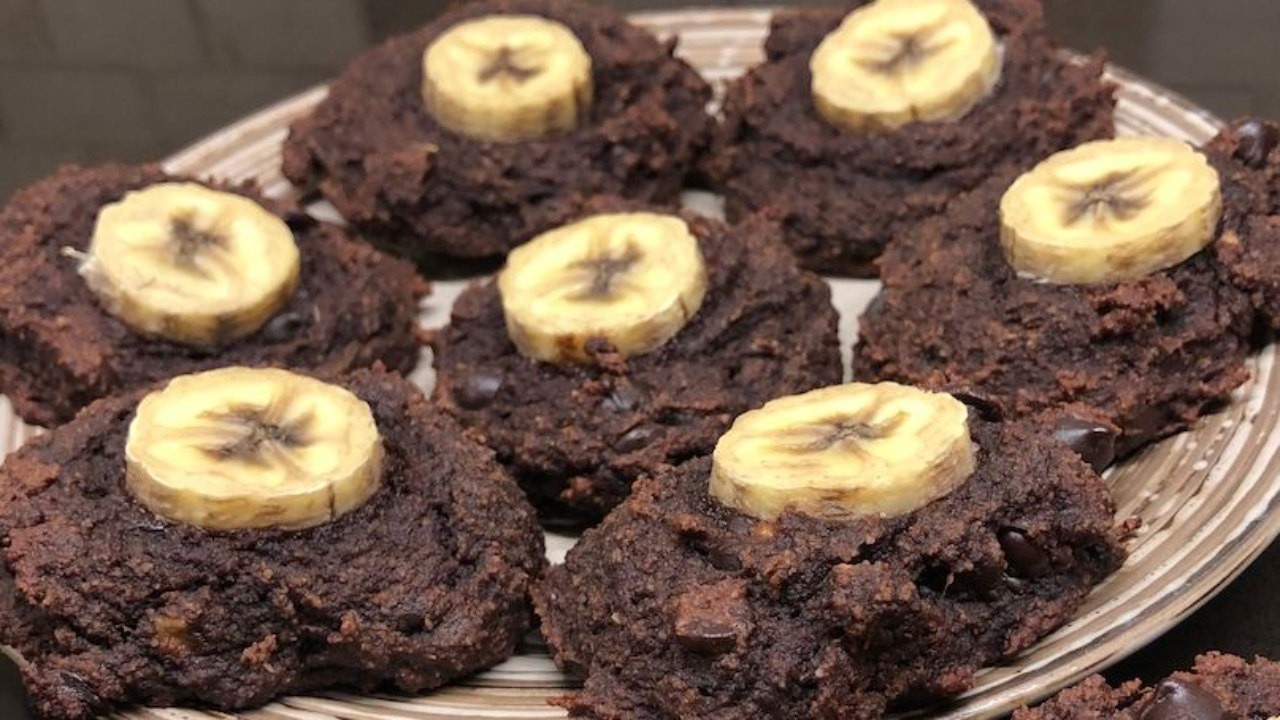 If a breakfast smoothie married a cookie, this would be their love child. Bananas are high in potassium, making these cookies a great snack for energetic activities and sports. If you make them with sunflower seed flour, they become an allergen-free snack that can feed the whole team. These cookies provide a nice balance of protein, carbohydrates and fats and keep well in the freezer, ready to go when your hungry crew needs them most.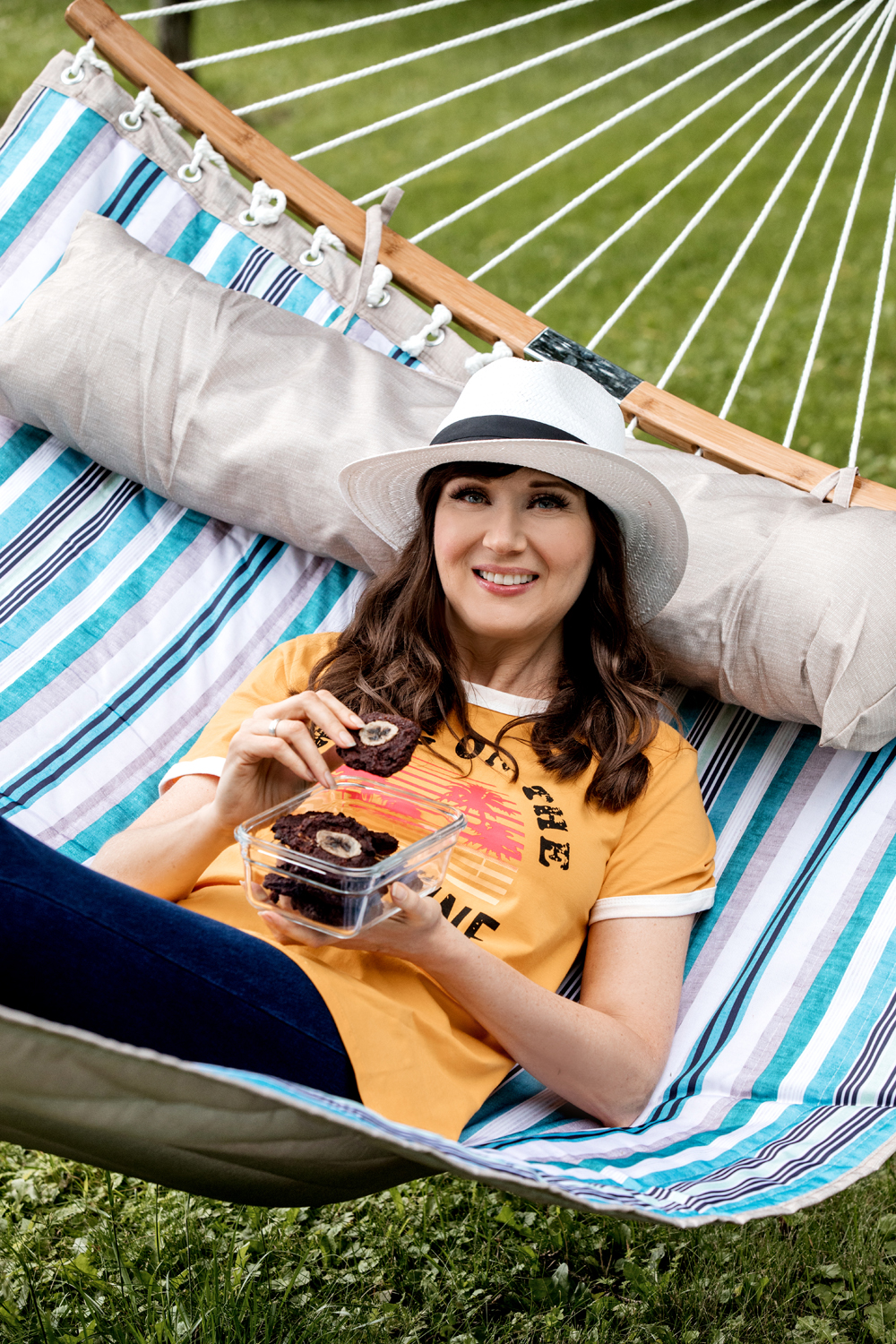 Ingredients:
3 ripe bananas, divided
1¼ cups almond or sunflower seed flour (see Tip)
3 tablespoons cocoa powder
½ teaspoon baking soda
½ teaspoon pure monk fruit extract or chocolateflavoured liquid stevia
¼ teaspoon unrefined pink salt
2 tablespoons collagen powder (or 1⁄3 cup pumpkin or hemp protein powder)
½ cup sugar-free chocolate chips
1½ teaspoons lúcuma or mesquite powder (optional)
Directions:
1. Preheat the oven to 350°F. Line a baking sheet with unbleached parchment paper.
2. Mash 2 of the bananas in the bowl of a stand mixer. Add the almond flour, cocoa powder, baking soda, monk fruit, salt and collagen powder and lucuma powder (if using) and mix until well combined.
3. Mix in the chocolate chips. Using a large spoon or ice cream scoop, measure about 2 tablespoons of the mixture onto the prepared baking sheet. Flatten the dough into a round cookie shape. Repeat with the remaining dough.
4. Slice the remaining banana crosswise into 10 rounds. Place a round of banana on top of each cookie.
5. Bake for 18 to 20 minutes, then transfer to a wire rack to cool. Store in an airtight container on the countertop for 4 days or in the freezer for up to 3 months.
Makes 10 cookies.
Tips:
One cup of sunflower seeds makes 1½ cups sunflower
seed flour.
Vegan Option: Use pumpkin or hemp protein powder.
This recipe can be found in my 4th book, Becoming Sugar-Free on page 171.